FLY JET EXCLUSIVE SUCH AS YOU.LUXURY SPECIAL.ONLY ONE. Bowmore is the oldest distillery on Islay and is revered by connoisseurs for its lovely tropical fruit character, which works wonderfully well in both bourbon and sherry casks. THE HOME OF LEGENDS. Today, aged Bowmore – especially that from the 1960s – commands premium pricing and demand for the bottles is such that they sell out in a matter of minutes. We are fortunate to have been on this journey with Bowmore from the beginning, selling the amazing first edition Bowmore Black 1964 in 1993 at around funt 70 per bottle. This sold out quickly and we sourced bottles back from collectors to resell to our customers around the world, helping grow the profile of this amazing product. The tropical element in Bowmore, so dazzling in these 1960s bottles, was lost for a number of years but we are pleased that it is back in most of the core range today. Some of our favourite expressions from the range are below. BOWMORE DB5 1964. The first-ever collaboration between Bowmore distillery and Aston Martin, Black Bowmore DB5 brings together an iconic single malt and a legendary car. Distilled in 1964, this exceptional whisky is presented in a unique decanter, made with a genuine Aston Martin DB5 piston. Due to the rarity of both the whisky and the car, only 27 bottles have been produced. Aromas of crème caramel, exotic fruits, tobacco smoke and orange peel fill the nose, complemented by notes of mango, passion fruit, acacia honey, coffee and soft smoke throughout the palate. The first edition of the legendary Black Bowmore - distilled in 1964 and matured in oloroso casks for 29 years before being unleashed on the world. Only 2000 bottles of this were released and there are only few of them left in the wild... Aromas of raisins, roasted coffee beans and dark chocolate mingle with mango, passion fruit, plums, oranges and blackcurrants on the nose. The palate offers notes of sweet dried mango, chocolate, toffee and hints of savoury peat smoke, with bursts of pineapple and raisins lingering in the finish. THE THIRD ITERATION OF OUR FESTIVE WHISKY. Malt 2022. is a time to bring out your best drinks, and for the past three years weve bottled a special whisky for celebrating the festive season in style. Chosen for being an excellent whisky as well as having an ineffable Christmassy quality, each limited-edition bottle is our gift to whisky lovers worldwide. To reflect the magical feeling that the Christmas season brings, these bottlings bear a playful calligraphic label design that reflects the traditional elements of the festive season, combined with a series of poems that were originally inspired by The Night Before love.
Bowmore - Aston Martin Masters Selection Aged 21 Years Single Malt Scotch Whiskey
Bowmore 27 Year Old Single Malt Scotch Whiskey
Macallan Lalique III 57 Year Old Single Malt Whisky 750mL.
Macallan - 30 Year Old Single Malt Scotch Sherry Oak Casks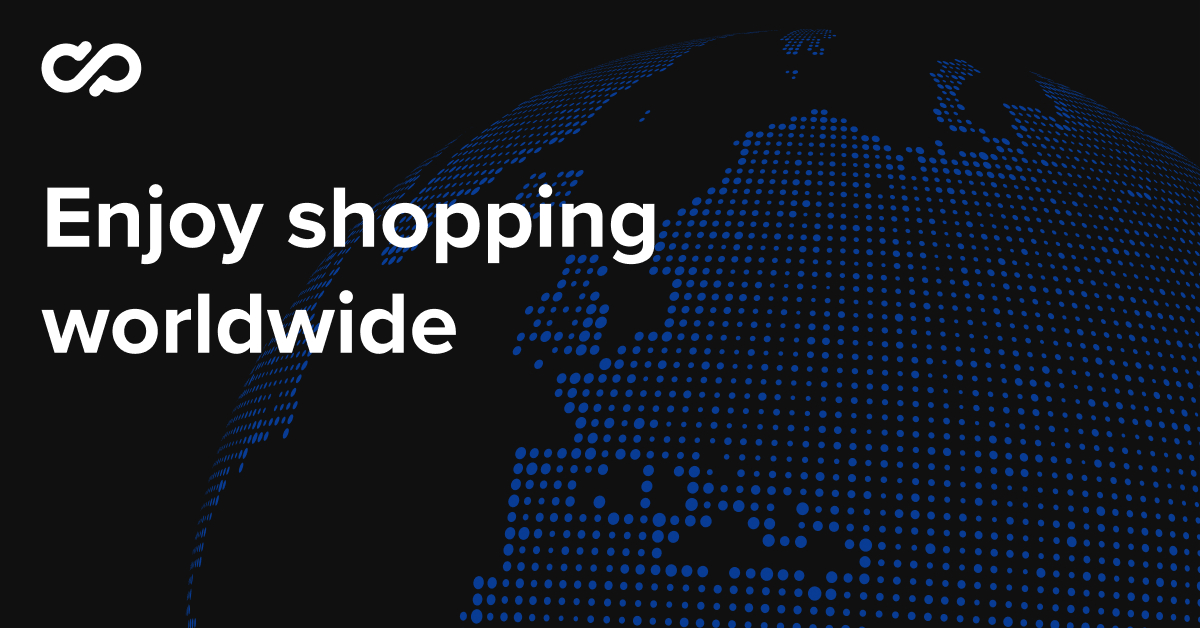 Macallan - Distil Your World New York Edition
Macallan - 25 Year Old Single Malt Scotch Whisky
Macallan - 30 Year Old Double Cask Single Malt Scotch Whisky
Macallan - Sir Peter Blake Tier B Single Malt Scotch Whisky
Macallan - Reflexion V5 Highland Single Malt Scotch Whisky
Black Bowmore 1964 Islay Whisky 750ML.
Bowmore 15 Year Old / Glasgow Garden Ceramic 1988 Islay Whisky
Bowmore De Luxe / Bot.1970s Islay Single Malt Scotch Whisky
Bowmore De Luxe / Bot.1970s / Litre Islay Single Malt Scotch Whisky
Bowmore 15 Year Old plus 2 Glasses Set Islay Single Malt Scotch Whisky
Bowmore 26 Year Old Wine Cask / Vintners Trilogy Part 2 Islay Whisky
Bowmore 1980 / 30 Year Old / Queens Visit to Distillery Islay Whisky
Bowmore Sherriffs / Bot.1960s Islay Single Malt Scotch Whisky Johnnie Walkers most prestigious whisky. Probably THE most famous super-premium blend, made up of the finest old-aged malt and grain whiskies. The Cristal of the blended whisky world. Blue Labels bold, multi-layered palate and silky delivery ensure that it sits unchallenged at the top of the Johnnie Walker pile.
Johnnie Walker Blue Label Rare Side of Scotland Blended Scotch Whisky A sherry-aged whisky specially selected by team to celebrate Christmas 2020. Its packed with festive spice, Christmas cake, poached orchard fruit and zingy apples an excellent all-rounder thats perfect for sipping by the fire.This years Christmas Malt is once again a limited edition and 1918 bottles are available.
A Fine Christmas Malt 2020 / 19 Year Old Blended Malt Scotch Whisky
Glen Grant 1953 / 52 Year Old / Gordon and Macphail Speyside Whisky
Linkwood 1954 / 56 Year Old / Gordon and Macphail Speyside Whisky
Strathisla 1954 / 59 Year Old / Gordon and Macphail Speyside Whisky
Remy Martin XO Cognac / 2020 Limited Edition Gift Box
Clynelish 18 Year Old / TWE Retro Label Highland Whisky
Glenlivet 1981 / 36 Year Old / Sherry Finish / TWE Exclusive Speyside Whisky
Caol Ila 1981 / 36 Year Old / Connoisseurs Choice / TWE Exclusive Islay Whisky
Caol Ila 1983 / 31 Year Old / Signatory / TWE Exclusive Islay Whisky
Glendronach 1993 / 26 Year Old / Cask 7405 / TWE Exclusive Highland Whisky
English Whisky Co. Peated / TWE Exclusive English Single Malt Whisky
Springbank 24 Year Old / Art of Whisky Campbeltown Whisky
Chichibu 2011 Imperial Stout Cask / TWE exclusive Japanese Whisky
Mortlach 1998 / 18 Year Old / Signatory / TWE Exclusive Speyside Whisky
Benromach 2011 / 8 Year Old / Sherry Cask / TWE Exclusive Speyside Whisky
Zuidam Millstone 2004 Barrel Proof Rye / 10 Year Old / TWE Exclusive Dutch Whisky
Arran 1996 / 22 Year Old / TWE Exclusive Island Whisky
John Walker and Sons Private Collection / 2015 Edition Blended Whisky
Kavalan Vinho Barrique 2012 / TWE Exclusive Taiwanese Whisky
Frapin 1993 / 22 Year Old Cognac / TWE Exclusive
Paul John Single Cask 4611 / UK Exclusive Indian Single Malt Whisky
New Zealand 1988 Single Cask / 29 Year Old / TWE Exclusive New Whisky
Teeling 1991 / 27 Year Old / The Exclusive
Foursquare Diadem 12 Year Old / TWE Exclusive
Glenfarclas 2007 Marriage of Casks / TWE Exclusive Speyside Whisky
Bowmore 2001 / 15 Year Old / TWE Exclusive / Signatory Islay Whisky
Glenfarclas 25 Year Old / London Edition / TWE Exclusive Speyside Whisky
Highland Park 2003 / 16 Year Old / Sherry Cask / TWE Exclusive Island Whisky
Redbreast 1989 / 30 Year Old / Port Finish / TWE Exclusive
Loch Lomond 2010 / 10 Year Old / Exclusive Highland Whisky
Secret Speyside 2003 / 14 Year Old / The Exclusive Malts Speyside Whisky
Whistlepig 10 Year Old / Cask 4176 / TWE Exclusive Straight Whisky
Loch Lomond 2006 Peated / 13 Year Old / Exclusive Highland Whisky
Glencadam 1991 / 26 Year Old / TWE Exclusive / GandM Highland Whisky
GlenAllachie 1989 / 29 Year Old / Distillery Exclusive Speyside Whisky
GlenAllachie 2006 / 12 Year Old / Distillery Exclusive Speyside Whisky
Chichibu 2011 Imperial Stout Cask Sample / TWE Exclusive Japanese Whisky
Glen Moray 2008 / Bot.2019 / Exclusive Speyside Whisky
Kavalan 2011 Rum Cask / 7 Year Old / TWE Exclusive Taiwanese Whisky
Glen Scotia 1992 / The Whisky Agency / TWE Exclusive Campbeltown Whisky
Green Spot 1991 / 26 Year Old / Marsala Cask / TWE Exclusive
Mount Gay Select 7 Year Old / TWE Exclusive
WhistlePig Amburana Rye / 12 Year Old / TWE Exclusive
Inchmoan 2007 / 12 Year Old / Exclusive to Highland Whisky
Dillons Absinthe
Rock Island Sherry Limited Edition / Douglas Laing Blended Whisky
Ciroc Black Raspberry Vodka / Limited Edition
Ichiros Malt and Grain / World Blended Whisky 2018 / Limited Edition Japanese Whisky
Macallan Classic Cut 2020 Limited Edition Speyside Whisky
Yellowstone Limited Edition / Bot.2018
Foursquare Gift Set / Limited Bottlings / 2020 Edition / 6x3cl
Of The Year 2021 Winners Collection