FLY JET Shop the official Michael Kors online shop for jet set luxury: designer handbags, watches, shoes, clothing. Life in slippers and home clothes is sad and boring. What can not be said about the new Michael Kors collection. Relying on monochrome images, the designer skillfully plays with shades and textures, combining fur and wool, knitwear and suede, leather and cashmere in one look. And the color scheme here is not important at all neutral shades of beige, brown and gray looked amazing in monochrome, and bright flashes of pink, yellow and coral. Michael Kors gave the main role in the collection to outerwear (where would New York be without it!), but, apparently, mini-length, sexy stocking boots, and a coat with dropped shoulders will obviously not be in the background next fall. a nod to the charming Marilyn Monroe.
Michael Kors Jet Set Travel XL Duffle Weekender Luggage Bag Blue Admiral MK usd310.99.Retail Price: usd768.00.You Save: usd457.01
Michael Kors Cooper Signature Utility Large Rucksack Backpack Bag Chino Multi MK usd277.99.Retail Price: usd698.00.You Save: usd420.01.
Michael Kors Jet Set Travel Passport Holder Wallet Case Pale Ocean Blue MK Girl.Silver tone hardware Interior feature: 1 ID Window, 6 credit card slots, 2 multi-purpose slip pockets, slip pocket holder for Passport, 1 Bill fold holder MK signature fabric lining Approx 4.25 5.5.Retail Price: usd168.00.You Save: usd77.01.
Michael Kors Pride Jet Set XXL Large Wristlet Clutch Bright White Rainbow Logo usd126.99.Retail Price: usd228.00.You Save: usd101.01.
Michael Kors Large Jaycee Backpack Grapefruit MK Signature Stripe + Wristlet usd368.99.Retail Price: usd786.00.You Save: usd417.01
Michael Kors Cora Small Zip Pouchette Crossbody Shoulder Bag Pale Ocean Blue MK.usd196.99.MK logo canvas with leather trim and straps Gold tone chain shoulder strap and longer detachable crossbody strap, wear over the shoulder or crossbody Top zip closure Inside 3 card slots 9L 5H 2.25D
Michael Kors Mirella Small Shopper Top Zip Crossbody Butter Yellow Jacquard MK usd229.99.Retail Price: usd398.00.You Save: usd168.01
Michael Kors Portia Small Tote Bucket Bag Leather Straw Studded Luggage usd160.99.Retail Price: usd398.00.You Save: usd237.01
Michael Kors Kenly Large North South Tote Brown MK Signature + Merlot Trifold Wallet usd277.99.Retail Price: usd626.00.You Save: usd348.01
Michael Kors Jet Set Multifunction Phone Wallet Crossbody Bag MK Denim usd149.99.Retail Price: usd348.00.You Save: usd198.01.
Michael Kors Mirella Large Logo Canvas Tote Crossbody Bag Denim Indigo Blue usd183.28.Retail Price: usd558.00.You Save: usd374.72.
Michael Kors Jet Set Small Top Zip Tote Brown MK Black Taxi + Large Phone Wallet usd264.99.Retail Price: usd566.00.You Save: usd301.01.
Michael Kors Mercer XS Extra Small Phone Shopper Crossbody Bag Leather Merlot.Size: 6W 6.75H 2.5D Pebble leather construction Gold toned hardware Removable logo medallion at handle base Dual, rolled carrying handles at top 3 drop Adjustable/Removable shoulder strap 20.5-24 drop Magnetic snap closure main compartment 3 credit card wall slots Jacquard interior lining.Retail Price: usd348.00.You Save: usd211.01
Michael Kors Emilia Medium Backpack Pebbled Leather Luggage Merlot Interior usd171.99.Retail Price: usd428.00.You Save: usd256.01
Michael Kors Jet Set Leather Signature Logo AirPod AirPod Pro Case Red usd67.99.Retail Price: usd128.00.You Save: usd60.01
Michael Kors Jet Set Travel Sady Large Top Zip Tote Vanilla MK Signature Pink - usd183.99.Retail Price: usd428.00.You Save: usd244.01
Michael Kors Jet Set Chain Crossbody Vanilla MK Blush Pink + Double Zip Wristlet usd265.99.Retail Price: usd546.00.You Save: usd280.01
Michael Kors Gilly Drawstring Large Tote Bright White MK Grey + Trifold Wallet usd312.99.Retail Price: usd776.00.You Save: usd463.01
Michael Kors Jet Set Travel Large Chain Tote Flame Leather + Brown MK Red Wallet usd276.99.Retail Price: usd836.00.You Save: usd559.01
Michael Kors Avril Small Leather Satchel Crossbody Luggage + Vanilla MK Wallet usd242.99.Retail Price: usd576.00.You Save: usd333.01
Michael Kors Mirella Large Logo Jacquard Tote Crossbody Bag Luggage Canvas Logo usd218.99.Retail Price: usd558.00.You Save: usd339.01
Michael Kors Carmen Medium Flap Satchel Crossbody Sunshine Yellow Multi usd206.99.Retail Price: usd558.00.You Save: usd351.01
Michael Kors Face mask Signature MK Print Brown Black S/M USD 29.99
Exterior material: 97 % Cotton, 3% Elastic Interior: 100% cotton Washable Comes sealed in original packaging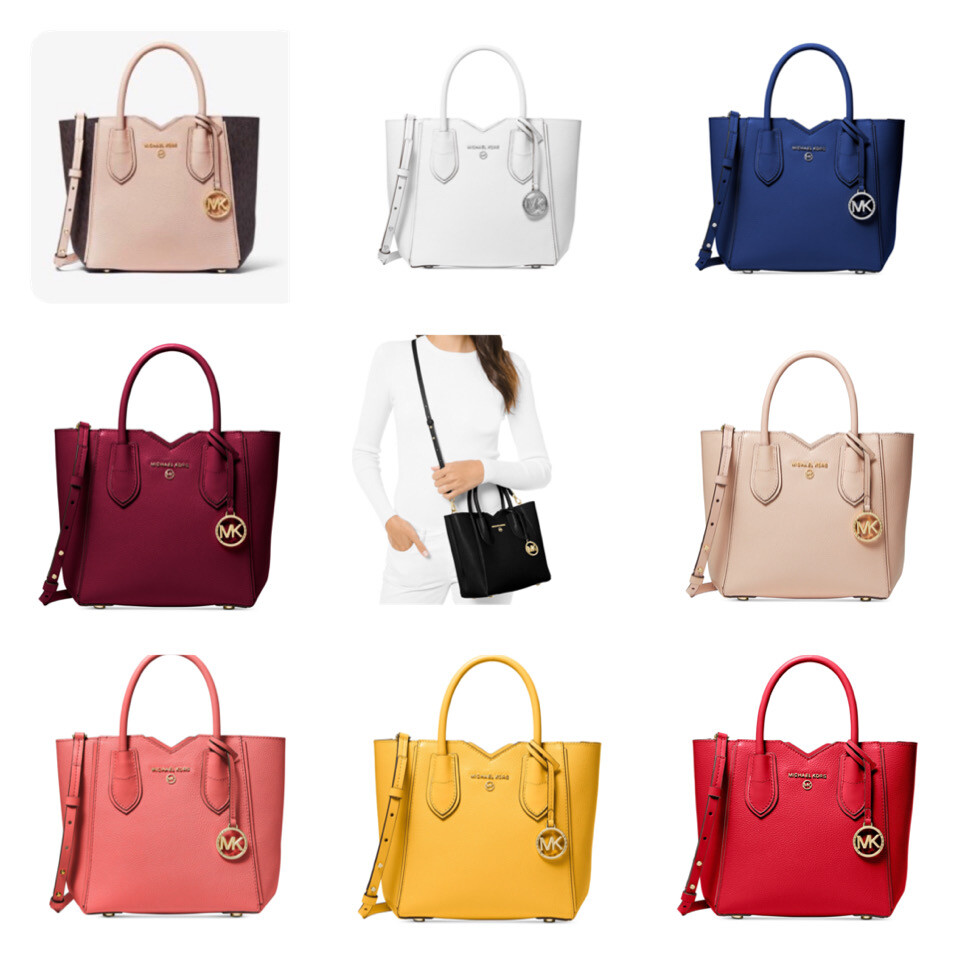 Michael Kors Mae Leather Small Satchel Bag
Michael Kors Maisie Large Pebbled Leather 3-in-1 Tote Bag Black MK Signature usd287.99.Retail Price: usd548.00.You Save: usd260.01 Michael Kors Emilia Small Pebbled Leather Bucket Bag Messenger Handbag Womens (Luggage).
Michael Kors Joe Jet Set Medium Top Zip Brown Luggage Leather Tote Bag
Michael Kors Joe Jet Set Medium Top Zip Brown MK Signature Tote Bag
Michael Kors Bedford Legacy Pebbled leather Large Flap Crossbody Bag
Michael Kors Michael Kors Jet Set Travel Large Womens Messenger
Michael Kors Jet Set Travel Large Chain Shoulder Tote
Michael Kors Jet Set Large Leather Multifunction Phone Wristlet Womens Wallet
Michael Kors Womens Black Leather Wallet
Michael Kors Mens Black Other Materials Wallet
Michael Kors Womens Beige Other Materials Wallet
Michael Kors Womens Brown Other Materials Wallet
Michael Kors Cooper Black/Crimson Belt Bag
Michael Kors Cooper Utility Belt Bag
Michael Kors Womens Beige Leather Belt Bag
Michael Kors Womens Black Leather Belt Bag
Michael Kors Womens Beige Leather Belt Bag
Michael Kors Cooper Slim Mini MK Logo PVC Billfold Wallet (Bright Mens White/Palm)
Michael Kors Electronics Phone Crossbody Bag
Michael Kors Wristlets Large Flat Multifunction Phone Case
Michael Kors Jet Set Travel Medium Multifunction Phone Crossbody
Michael Kors Jet Set Large Continental Travel Clutch Wristlet Wallet (Brown Womens Signature/Flame)
Michael Kors Cooper Crocodile Embossed Leather Backpack Bookbag Womens (Black)
Michael Kors Womens Black Polyurethane Tote
Michael Kors Hamilton Small Grained Leather Satchel Crossbody Bag Handbag (Merlot Womens Solid)
Michael Kors Jet Set Travel Leather Logo Large Double Zip Wristlet Wallet (Pale Gold Womens Metallic)
Michael Kors Jet Set Leather Large X Cross Chain Shoulder Tote Bag (Vanilla Womens Signature)
Michael Kors Selma Medium Firework Bright Red Messenger Womens Bag
Michael Kors Elsie Dome Leather Clutch
Michael Kors Kent Sport Belt Bag
Michael Kors Emilia Small Canvas Snakeskin Print Leather Bucket Bag Messenger Crossbody Handbag Womens (Buttercup)
Michael Kors Jet Set Large Full Flap Chain Crossbody Bag
Michael Kors Mae Small Messenger
Michael Kors Pouches and Clutches Medium Zip Pouch
Michael Kors Kent Sport Belt Bag
Michael Kors Money Pieces Card Holder
Michael Kors Warren Tall Card Case Wallet
Michael Kors Jet Set Double Zip Wristlet Leather Wallet
Michael Kors Camden Small Messenger
Michael Kors Nouveau Hamilton Extra Small Crossbody Bag
Michael Kors Jet Set Travel Small Signature PVC Striped Oval Crossbody Bag Clutch Womens Handbag
Michael Kors Brooke Medium Bucket Messenger
Michael Kors Manhattan Leather Small Messenger Crossbody Purse Bag
Michael Kors Mercer Gallery Small Convertible Bucket Shoulder Bag
Michael Kors Mercer Kors Studio Medium Messenger
Michael Kors Cooper Tech Zip Around Wallet
Michael Kors Mercer Belt Small Brown Leather Satchel Messenger Bag
Michael Kors Abbey Medium Backpack
Michael Kors Erin Medium Vegan Faux Leather Quilted Backpack Bookbag Womens (Black/Gold)
Michael Kors Mott Phone Crossbody
Michael Kors Houston Medium Double Zip Satchel
Michael Kors Tina Small Clutch
Michael Kors Michael Kors Jet Set Item Large East West Womens Crossbody
Michael Kors Michael Kors Bedford Small North South Womens Crossbody
Michael Kors Michael Kors Nicole Medium Womens Shoulder
Michael Kors Michael Kors Brooke Medium Bucket Womens Messenger
Michael Kors Michael Kors Jet Set Travel Small Top Zip Shoulder Womens Tote
Michael Kors Michael Kors Jet Set Item Large East West Womens Crossbody
Michael Kors Vivianne Small Top Zip Womens Messenger
Michael Kors Accessories Signature PVC Slim Phone Case Crossbody Bag (Bright White Womens Signature)
Michael Kors Kenly Large NS MK Signature PVC Leather Tote Shoulder Bag
Michael Kors Suri Small Leather Bucket Crossbody Drawstring Hobo Womens Handbag
Michael Kors Jet Set Travel Small Signature PVC Striped Oval Crossbody Bag Clutch Womens Handbag
Michael Kors Jet Set Large East West Saffiano Leather Crossbody Bag Handbag (Powder Womens Blush)
Michael Kors Brooke Medium Pebbled Leather Bucket Messenger Crossbody Handbag Womens (Luggage)
Michael Kors Purple MINDY Satchel Crossbody Womens Bag
Michael Kors Mercer Medium Luggage Multi Leather Messenger Crossbody Womens Handbag
Michael Kors Selby Medium Satchel Bag
Michael Kors Selma Studded Medium Messenger Bag
Michael Kors Colette Medium Messenger
Michael Kors Mott Phone Crossbody
Michael Kors Mercer Kors Studio Medium Messenger
Michael Kors Mott Medium Waistpack
Michael Kors Straw Python Capsule Jet Set Item Large East West Crossbody
Michael Kors Jet Set Travel Large East West Tote
Michael Kors Paisley Daniela Large Wristlet
Michael Kors Straw Python Capsule Jet Set Item Large East West Crossbody
MICHAEL Michael Kors Cynthia Saffiano Leather Satchel (Optic White)
Michael Kors Chain Desert Road Trip Brown Crossbody Bag
Michael Kors Hope Saffiano Leather Large Satchel Messenger Bag
Michael Kors Delaney Medium Top Handle Canteen Messenger
Michael Kors Isla Ring Navy Canvas Large Shoulder Tote, Beach Tote
MICHAEL KORS Brooklyn Large Vanilla Shoulder Bag
Michael Kors Izzy Large Camel Leather Shoulder Bag &Wallet
Michael Kors Mens Reversible Black Brown Leather Dress Belt
Michael Kors Women Jet Set Charm Large EW Signature Leather Clutch Crossbody Bag
Michael Kors Womens Mercer Md Messenger Top-Handle Bag
Michael Kors Mercer Kors Studio Medium Messenger